The Authorpreneur Blueprint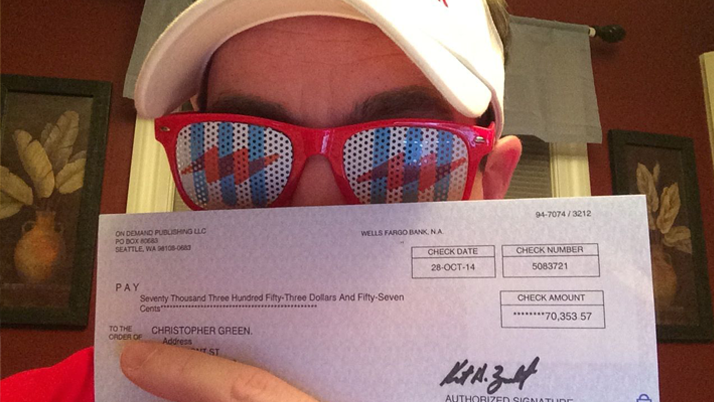 Paperback Edition
(black & white)
Hardcover Edition
(full color)
You're probably asking yourself: "WHY would I ever want to create and publish an online course as a book through KDP?"
It's a GREAT question and I'm glad you asked!
KDP stands for Kindle Direct Publishing and it's Amazon's self-publishing platform. It's completely free to use and allows ANYONE to upload and publish manuscripts (or other types of content) as print-on-demand books .
When you use KDP to publish course content and other types of information, you're creating Prime-eligible, print-on-demand products (in this case, books) on Amazon.com, the world's LARGEST and most TRUSTED marketplace.
Now, when a customer places an order, Amazon will print your book, ship your book, and then send YOU a royalty payment. Ka-Ching!
How crazy is that! Amazon does ALL THE WORK and sends you money!
In addition, customers TRUST Amazon's reviews and their return policy which gives customers CONFIDENCE to place their orders.
Here is a BONUS TIP on why using KDP is just a straight up genius way to publish course content:
Customers LOVE getting physical products in the mail compared to just downloading PDFs or getting access to a members area. Wouldn't you rather get an Amazon package delivered the next time you bought an online course in addition to the course content? Of course you would!
So I wrote and created a brand new book/course that will show you how to use Amazon's self-publishing platform (KDP) to outline, create, and launch your very own 'course as a book'!
In 2014, I published my first 'course as a book' on Amazon titled Online Arbitrage.
The book was almost 500 pages long and taught readers how to buy products online that can be resold on Amazon for a PROFIT.
Online Arbitrage launched on Amazon for $299 and it quickly became a best seller! My first month's royalty check was OVER $70,000!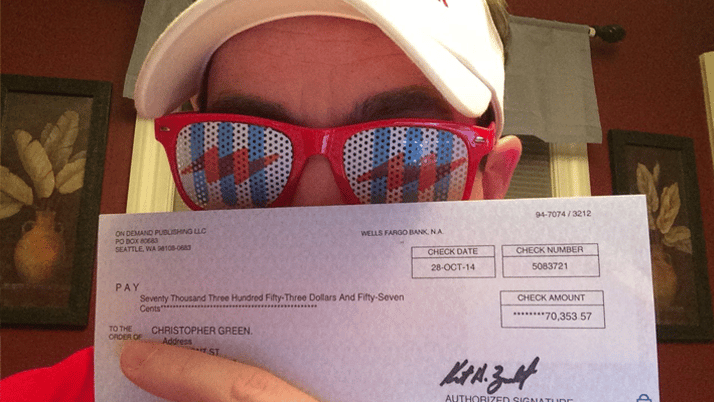 PROOF!
That's right; Amazon sent me a check for $70,353.57 for ROYALTIES for my online book sales while I never spent a single penny for inventory and never shipped a single package.
All I had to do was create the book files (that gave access to the course materials) and upload them to Amazon's KDP platform. As the orders were placed, Amazon printed, shipped, and even handled the customer service.
Then, at the end of every month, Amazon sends my a royalty payment.
Honestly, this was the easiest money that I'd ever made online and now I want to show YOU exactly how I did it so that YOU can do the same thing!
I 100% believe that EVERYONE has some kind of skill, talent, or passion that can be turned into a course that will BRING VALUE to other people. Creating that course and selling it through Amazon's KDP platform is BY FAR the BEST way to become a successful (and profitable) course creator.
AND I'LL PROVE IT TO YOU IN THIS BOOK AND THIS COURSE!

SECRET #1 to publishing a course as a book is including MASSIVE VALUE that your customers can ONLY get from the content in your book.
Here are just a few examples:
Unlisted video content
Exclusive training
Digital downloads (graphic assets, templates)
Access (links to private Zoom calls or Voxer access)
Membership (links to members-only Facebook Groups or Discord Servers)
When I published Online Arbitrage, I included over 40 UNLISTED training videos that could only be accessed through the private links provided in the book. I also included a private 1-on-1 call with me (CRAZY VALUE)!

SECRET #2 is to market your course in ways that show your students how they can MAKE or SAVE MONEY with the information found exclusively in your book.
Why should your customers buy your book/course? Because it will MAKE (or SAVE) them money! Start with this in mind as you brainstorm, outline, and create your online course. This makes the purchase of your book/course a no-brainer purchase for your customers!
This course will cover everything that you need to know about using Amazon's KDP platform to publish your course as a print-on-demand book. From deciding on your course topic and forming an outline, to creating your course content and uploading your files, This course will even cover successfully launching and promoting your course!