Every Authorpreneur should learn about domains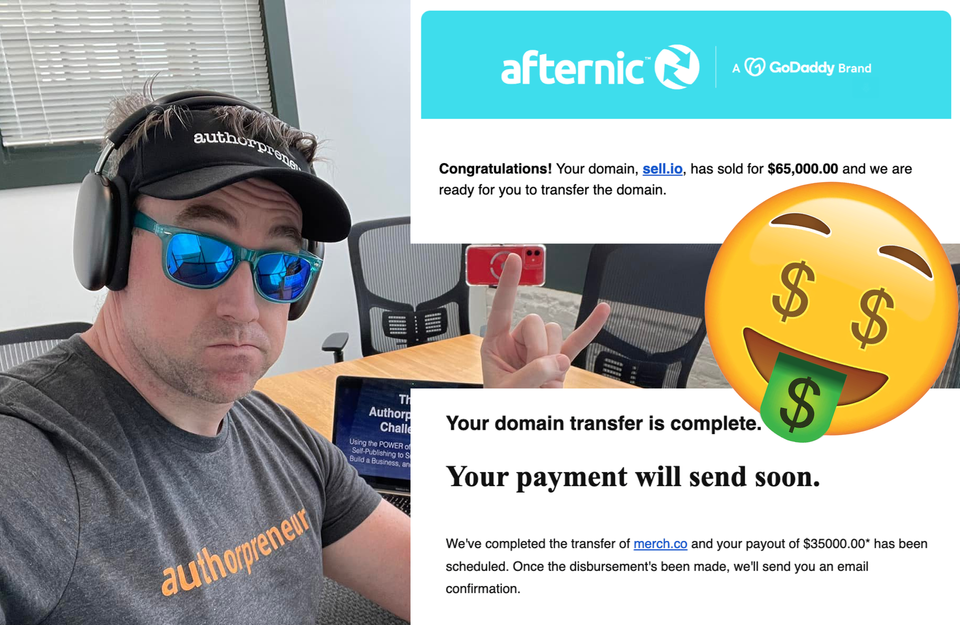 The term 'Authorpreneur' combines author + entrepreneur, and the entrepreneur part means that you should be thinking ahead about using your books FOR YOUR BUSINESS.
And in 2022, that obviously means having a website, either for you as an author or as a home online specifically for your book.
In The Authorpreneur Blueprint, I teach extensively about the importance of having a website as a place to drive traffic using your book. But if you've never done any of this before, it can feel overwhelming.
Things like where to start? Where to get a domain? How about hosting? Or custom email addresses? None of this is hard, but it can seem complicated if you've never set any of these things up before.
So a few months ago I was planning the next Authorpreneur Challenge and planned to include an additional bonus training module specifically about BUYING DOMAINS. The response was....let's just say that it was clearly one-sided.
Everyone wanted to specifically know MORE about DOMAINS. I received so many responses from people wanting to learn more about finding, buying, and selling domains that I've decided to run a new challenge, specifically about domains.
Naturally, it's called The Domain Challenge and, naturally, I have TheDomainChallenge.com (that redirects to DomainFlips.com/challenge).
The challenge runs for five days and starts on September 12th. If you're interested in learning more about domains and how to search for and FIND underpriced domains as well as how to buy and sell domains, you can SAVE $100 by joining before September 6th.
All of the information is on my new site, DomainFlips.com.
And not to flex, but last year I did sell two domains for $100,000.
I sold SELL.IO for $65,000: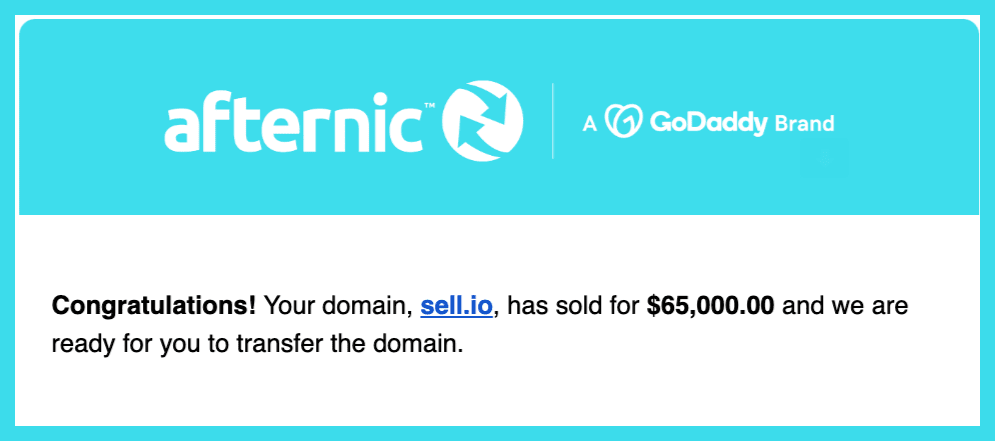 And MERCH.CO for $35,000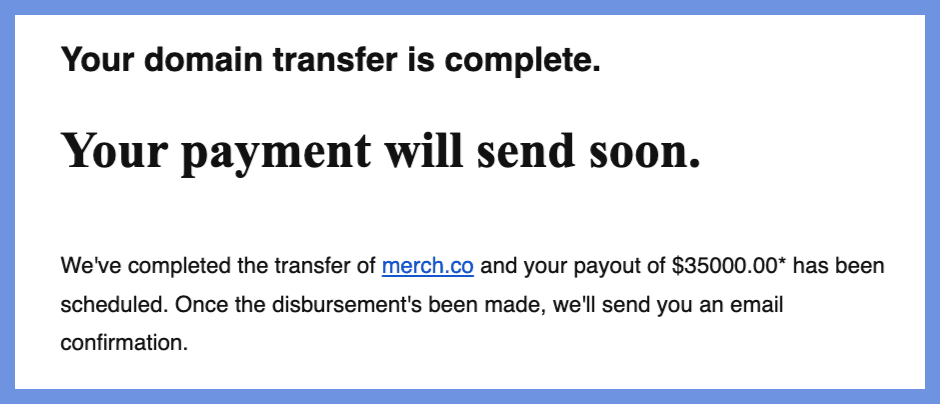 Finding, buying, and selling domains is not hard and it can be lucrative, but it requires PATIENCE and positioning yourself to be in the right place at the right time to 'catch the wave'. These are the things that I teach in The Domain Challenge.
Like all of my challenges, once it starts, you can no longer join. So if you're interested, you might as well SAVE $100 and sign up before September 6th. Sign up page is here: DomainFlips.com/challenge.
Any questions, just ask!